Dr Ilya Lakicevic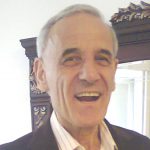 The inventor of QNL Quantum Nano Layer and Radiation Balancing Technology.
For many years the professor has been in deep investigation of what he calls true concepts and true science. The journey of understanding these concepts starts in the writings ……there is so much more to discover, experience and learn.
Articles and books written by Prof. Ilija Lakicevic on the new energy consciousness,   true concepts, laws and equations of creation.